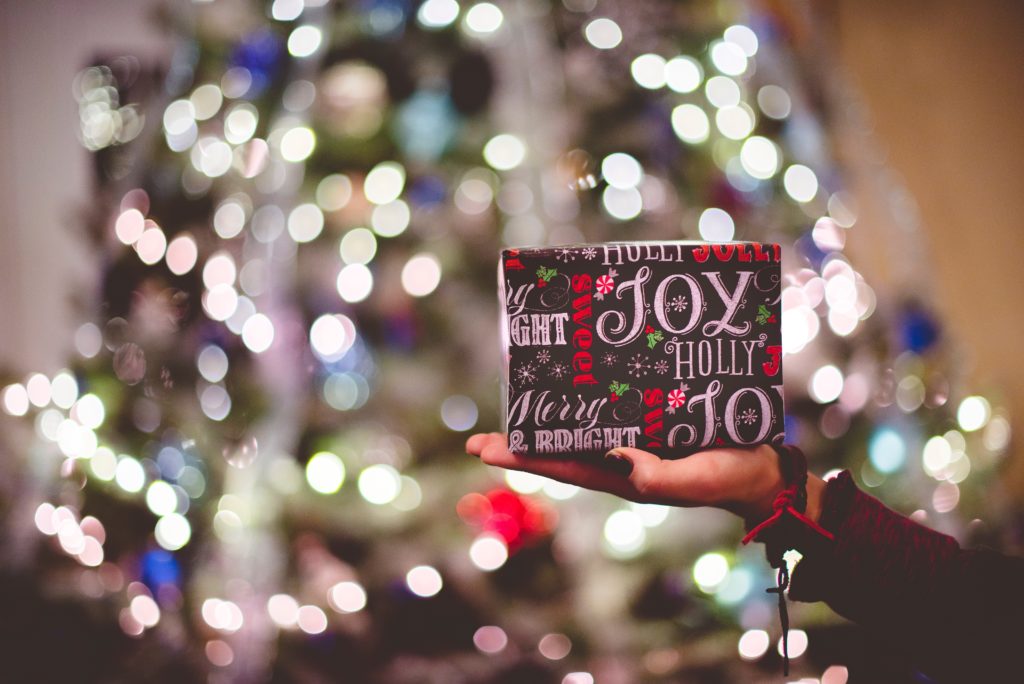 The holidays are a great time of year because you get to be around all the people that you love and celebrate having them in your life. Everyone exchanges gifts that shock and amaze the people who open them, so the pressure is on to get the ones you love something they'll treasure. This is hard enough to do in general, because you need to really know someone to figure out the best gift for them, but it's even harder when you're a young person on a budget.
Young people struggle with money all the time, stretching dollars to cover all their basic needs. Giving gifts can be extremely hard to do, if you can find the money to do it at all. To celebrate your friends this Christmas, don't panic about not being able to afford anything. Instead, look for some of the best trendy deals that are so simple and so classic, they'll love what they get and you'll love how much money you saved.
Adult Coloring Book
Whether you're working full time, juggling multiple jobs or having full-time classes, you most likely deal with a great amount of stress on a daily basis. Your friends probably feel the same way, so why not give them something to help relax? Adult coloring books have become all the rage in the last few years. You can get them in cute floral prints or even memes. Find the book that matches your friend's personality and you've got winner.
House Plant
Even though it's cold outside, you'll still be able to find some great houseplants that you can give as gifts. Plants are a good go-to gift for those people who you appreciate but don't know very well. They give life to a room—even a dorm!—and have plenty of benefits too. They'll clean the air and even lower blood pressure levels, so they're always good to have. Local plant shops will have different kinds that require varying levels of care, so make sure you give your friend a plant they can easily take care of.
Oversized Coffee Mug
Everyone knows that sometimes it's just nice to eat out of a mug. You get to easily curl up in bed with your food and snack in a way that's a little out of the ordinary. It can be fun to do, so why not keep the fun going? Look around for a cute, oversized coffee mug. Think of it basically like a bowl with a handle. No one can say no to a mug they can eat out of!
Photo Clip Light String
Another thing that people just can't get enough of are fairy lights to hang in their rooms. It's a super popular decoration because they give off a gentle glow that can make any space feel like home. To personalize them, print out some photos you know your friend will love and get a pack of mini paperclips so they can clip them onto fairy lights. This is a great alternative to the old picture frame, while still being cheap and cute.
Cookbook
There are some skills that everyone can agree are never quite finished in terms of improvement, and cooking is definitely one of them. Everyone can use a decent cookbook in their kitchen, but don't think your friends are excluded just because they don't' have the money for big meals. Take some time to look up cookbooks for people on a budget and help your friends keep the delicious holiday meals going all year long.
New Makeup Bag
Some things are easy to take for granted and forget to replace when it's needed, like the ever present makeup bag. They can be reused for years, but that doesn't mean that they have to. You can stop by almost any local store to find the bag that will work great for your friend who needs it, whether they travel a lot or have a bag that's too small for the amount of makeup they buy.
Just because Christmas specials and commercials are advertising expensive gifts, it doesn't mean you have to overspend to make your friends' Christmas gifts great. You can find the perfect thing for everyone you love while still on a budget. Browse through some ideas of the latest trendy gifts to see which one would work best for the people on your list, and then go and get them while you still have time!
Kacey Bradley is the lifestyle and travel blogger for The Drifter Collective, an eclectic lifestyle blog that expresses various forms of style through the influence of culture and the world around us. Kacey graduated with a degree in Communications while working for a lifestyle magazine. She has been able to fully embrace herself with the knowledge of nature, the power of exploring other locations and cultures, all while portraying her love for the world around her through her visually pleasing, culturally embracing and inspiring posts. Along with writing for her blog, she frequently writes for sites like US Travel News, Thought Catalog, Style Me Pretty, Tripping.com and more!
Follow Kacey on Twitter and subscribe to her blog to keep up with her travels and inspiring posts!