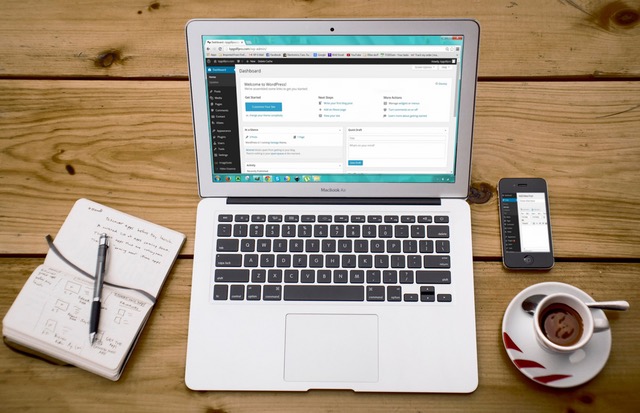 Freelancing is an exciting route for many modern-day entrepreneurs. You can start a profitable empire from your bedroom if you have the motivation and drive to do so. Blogs, in particular, are becoming a very smart business model. It's an opportunity to not only craft a personal space to discuss topics or review things you like but also to make money by doing so.
Of course, there are many different ways in which you can approach a blog when it comes to making a profit. Perhaps you already have a business model in mind and you want to use the blog to help promote that, or perhaps you just want blogging to be your job in itself. Here are some tips on making a profitable and successful blog.
Monetize your blog
You need to figure out the purpose of your blog before you dive into creating it. Maybe it'll be a marketing tool to help people find your website and the company through clever keyword targeting in articles. Maybe it'll provide helpful topics related to your business as a whole with links to services and goods you offer on other places throughout the website. Maybe it'll simply be a place to post your personal ramblings. Whichever style you opt for, there's always a way to monetize your blog. Adverts, sponsors, and affiliation with link-building companies are all routes that you could take.
Of course, if you're combining your blog with an existing business model then this makes things easier. Perhaps you're creating a music review blog, for example. This might be your passion, but it's also a great way in which to make money; you could create a payment system wherein musicians pay you for the service of reviewing their music and offering promotion through the website. This is just an example, but the point is that if your blog has an audience and a theme then there are clients out there who will be willing to pay you for the opportunity of promotion. You just need to find them.
Being technologically savvy
In the digital age, you need to be a little tech-savvy. You can't survive in the business world without understanding the ins and outs of current devices and internet trends. Of course, if you're deciding to create a blog as your business model then you most likely have some level of technological know-how. It's important that you know what you're getting yourself in for, however. It's not just about writing great content. You need to know how to run a website too, essentially. This means you need to know how to maintain a website because it's not a case of buying a domain and then sailing smoothly for there on out.
You could look into finding help if you're stuck with some of the more technical aspects of running a blog, of course. You should probably use a template site such as WordPress to create the general structure of your blog and then you could look into help sites for any questions you may have along the way. You could look into the WordPress white screen of death fix if you run into this problem (and it's certainly a problem that many people run into). The point is that you're going to run into technical problems when your entire business model is building around a blog format. You either need to brush up on your tech skills or use a platform that can provide you lots of help from other people if you run into problems. Either way, your business relies on your blog being maintained. Downtime is a business killer.
Master online marketing
We've looked at the ways in which you can monetize your blog and keep it up and running successfully, but none of these things mean anything until you have people actually visiting your website. You need traffic coming through and subscribers if you want to prove to clients that it's worth their time promoting their services through your blog. The more people there are reading your articles or reviews, the more potential there is for other people to profit too.
Use Google to promote your blog. You should be optimizing your site with appropriate keywords but also a responsive layout for mobile and tablet devices. Search engine algorithms rank websites based on all these factors. If you want to be at the top of result pages, your site needs to have a flawless design and flawless content. That way, you'll drive people to your articles when they're searching for related terms to your industry.
At the end of the day, there's no magical formula to creating a profitable blog. It depends entirely on your business model. However, there are good ways and bad ways to create a blog. Learn how to create a clear, uncluttered design, learn how to maintain a blog in terms of structure and code, and learn about the different options in terms of monetization.