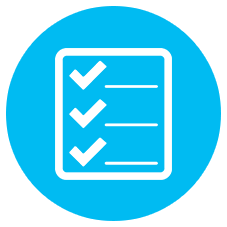 The events industry offers extensive opportunities for the ambitious, entrepreneurial, and talented. Although it can be highly competitive, there is more than enough custom to go around, and those who create a successful enterprise will find that the services sector can prove incredibly lucrative.
As with any endeavor, however, a lot of time and effort must go into creating strong foundations to support your business. Rome wasn't built in a day, and nor are events empire, so it's imperative that you do your research and formulate a strategy that will deliver success.
Here are just three essentials that should help you set yourself on the path to business victory…
#1: Digital Marketing Skills
Successful companies need customers to keep them in business, but you'll never be able to build a client base unless you find a way to get your name into the public consciousness. Digital marketing offers a fantastic solution, providing an economical way to create a strong brand. With Facebook and other social media outlets, as well as Google, equipping you with extensive opportunities to market your enterprise, placing yourself in the spotlight has never been easier. All that it takes to master the art is a little time and effort, and if you'd prefer to leave it to the professionals, then there are plenty of companies available to help you.
#2: Contacts
It will also help to be well connected. We all understand the usefulness of knowing the right people, but the events sector is one arena where it's especially important. Events organisers usually need to work alongside a variety of other businesses, from the owners of venues to caterers, florists, and many more. Collecting the right contacts will be key, and will help you to ensure that you become a priority when it comes to making bookings. What's more, the more contacts you have, the easier it will be to negotiate economical rates, so make sure that you attend industry events whenever you can, and that you network your socks off whilst you're there.
#3: Transport
Finally, every good events company requires the right sort of transport. You'll frequently need to move goods from one location to another, and squishing tables and chairs, food enough to feed a hundred people, and an incredibly expensive cake in the back of your car simply isn't feasible. This means that vans, from companies like Van4Leasing, often prove essential, helping to save you the cost of delivery, and ensure that everything arrives in perfect condition. You can even have them customized with your company name and information, for a spot of free advertising that's guaranteed to travel all around the country.
Set your fledgling events enterprise on the road to success today with these three business essentials.