Search Engine Optimization (SEO) is the process of making goods and services available to the Internet world. Millions of shoppers look on the web to help them find the things they want to buy. Ensuring a great rank on search engines is one way for firms to attract new customers and improve profitability. Some strategies have proven to be successful time after time. However, the search engine algorithms change regularly, and it is imperative to address this issue. Here are four SEO mistakes and tips on how to avoid falling prey to their attraction.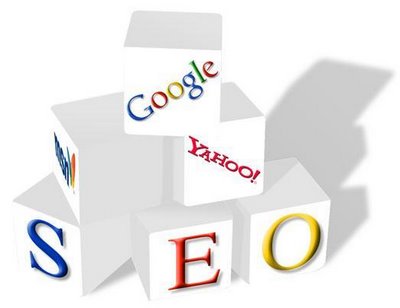 Targeting the wrong key words
Content has to include the words that consumers search for when they are looking for products. Finding the right words can pages viral or invisible Choosing the proper combination of words can make a world of difference in the success of a site. People may not be looking for the keywords that are included in the content, and they will never see the site until the look for the keywords that are in content, title tags and links. Replacing the keywords that a site uses with better terms is one way to address the issue. There are a number of different programs that are also designed to provide a list of words that are all commonly looked for. Using a variety of words in content ensures that there are ample opportunities to attract multiple shoppers who are looking for similar products with different key words.
Leaving out the title tag
Time is one of the reasons that the Internet is so attractive. It provides shoppers and retailers with access to a world of information in seconds. Ensuring that title tags are included gives a site a few seconds to grab shoppers attention. It is a common mistake to leave out the title tag. Providing information in the title tag improves SEO. These tags are also commonly included in the search engine results to give browsers more information.
Lack of maintenance
Some firms get a top ranked site, and they think there is no more to do. There are a host of issues that need to be done on a regular basis. Maintenance is as essential for websites as it is for everything else. Search engines routinely change their algorithms. Successful sites today can be left behind tomorrow. Continually adding great content that offers visitors value ensures that pages will consistently get the best results. Adding links is another thing that should be done regularly. The Internet changes every day, and keeping up with new technology is essential. Routine maintenance provides for the daily tasks that are needed to optimize performance.
Quality over quantity
Links and content are probably the two most successful ways to boost SEO. According to my friend, who does law firm SEO, many firms approach this issue by putting as many links to their pages as they can. Ultimately, this type of campaign is meaningless. It is a waste of time that provides little reward. Having a few quality links is much more valuable and will provide better returns on investments. Compelling content is another issue. Including lots of information is one choice, but there are also ways to provide meaningful information about care and maintenance issues for goods or services that are sold. Informing shoppers about why they need to buy certain products helps to promote sales and does more than just attract the notice of the different search engines.
Making a lot of money on the Internet is easy. SEO is one of the first steps that need to be done to create a successful page. Researching the right keywords is an essential component of the job. A few words can make a huge difference in attracting the attention of most consumers. Keeping pages up to date and functioning efficiently is another task that must be done regularly.
Guest post submitted by Sam Mauzy who is a blogger with an interest in SEO and conversion optimization. He believes both areas can be improved by utilizing the right landing page design.