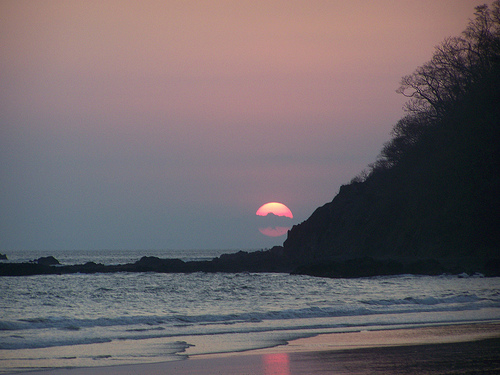 Charles Dickens said it best: it was the best of times, it was the worst of times—for college students. With student loans piling up by hundreds of thousands of dollars every year, and high unemployment rates in a competitive job market, things can be tough.
Pile this on what some college students may already endure—struggling to eat and schlep home bags full of dirty laundry some weekends—and it's easy to see that every penny counts. But when it comes to vacation, it can be possible for students to travel to exotic locations on a shoestring budget, even if they don't work or are still enrolled in school.
Below are 5 places college students should consider if when looking to travel on a budget:
Costa Rica: Costa Rica is an affordable travel destination for students, as long as they steer clear of all-inclusive resorts. You should try to live like a local—dine at local restaurants and take public buses for transportation—in order to take advantage of the bargain. Costa Rica also offers a number of exciting activities, including: coffee tours, surfing, and volcano watching. It also has a number of rainforests, beaches, mountains, and canyons for people to visit and enjoy nature.
Greece: Don't be turned off by the country's recent turmoil. Greece now offers incredibly low rates for frugal travelers. According to Hotwire, while flying into Athens can be a bit hectic, there are inexpensive flights to many other exotic island destinations that are free of the disquiet of the mainland. Travelers can also visit attractions such as Mount Athos, the Samariá Gorge, and Myrtos Beach.
Spain: Similar to Greece, the decline of the Euro has made Spain much cheaper to visit and a great option for students on a budget. Hostels, such as Be Mar and Barcelona Urbany in Barcelona or Cat's and MAD in Madrid, offer low-cost accommodations. While in Spain, students can seek out delicious food, such as paella, drink wine, visit the gorgeous beaches, and enjoy the nightlife.
Thailand: Although students might have to splurge on airfare, Thailand is a popular tourist destination, and one where students won't spend a fortune. Travelers can find affordable accommodations and eat local food for merely a few dollars per meal. Popular website AirBnb.com offers bargain prices for room or apartment rentals starting as low as $45 USD. Students should check out must-see attractions like the Similian Islands, Bangkok's floating markets, and Railay Beach.
India: India can also be an economical travel destination. With 48 Rupee to the dollar, the country offers a cut-rate vacation price tag. Students can live well on as little as $20 USD per day and stay at mid-range hotels and resorts for prices starting at $50 USD per night. While in India, travelers can see the Taj Mahal, the Goa beaches, and New Delhi or Mumbai.
Before booking a vacation, students should research flights on discount travel Web sites, including theflightdeal.com, expedia.com and kayak.com.
Tiffany Sumner is a freelance writer for eLearners, where she writes articles on a wide range of topics. In her spare time she reads, writes fiction, and watches way too many cat videos online. You can follow her on Google+.