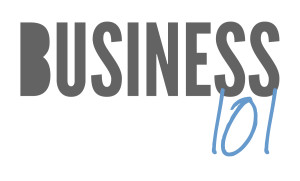 Some of the most famous businesses in the world started from just one or two people's initial ideas before growing into the successful ventures that they are today. Google was the brainchild of two American college students who worked on the project together in its early stages.
They then expanded the company to fully realize their dream (of people being able to find pictures of cats in hats anytime they required, or something similar). If you're running a start-up alone or with a partner and are considering growing to employ a few more people then there are a few aspects to think about.
Office Space
The first thing to think about if you're going to find some employees is where they are going to be based. For individual and duo businesses it's likely you will have been working from home or using a virtual office to cut back on overhead costs.
One option would be to continue in this manner or take the expensive route and rent full-time office space depending on your aims. Alternatively, making the most of hot desking services allows flexible office space in a prime location only for the hours required.
Taxes and Insurance
Employing staff requires a lot of responsibility, both legal and morally. Ensure you are offering to pay at least the national minimum wage and that everyone you employ has the legal right to work in the UK. For businesses working with children or where it is necessary, have DBS (formerly CRB) checks conducted.
It is essential you register as an employer with HMRC between two weeks and two months before you first pay employees. Taking out employers' liability insurance is vital to keep you covered in the case of an accident while anyone employed for over a month requires written terms and conditions of their employment.
Technology
Make the most of cloud computing so that all your employees have access to one place where important documents are stored. This is a cheap option and incredibly useful for those working in different offices. Use Skype for meetings to save on travel expenses and project management software to improve your company's work process.
Set up an online forum or chatroom for instant communication between employees working on the same projects. While some of these options will be free others may have a small cost but in improving your business efficiency this will be worth it in the end.