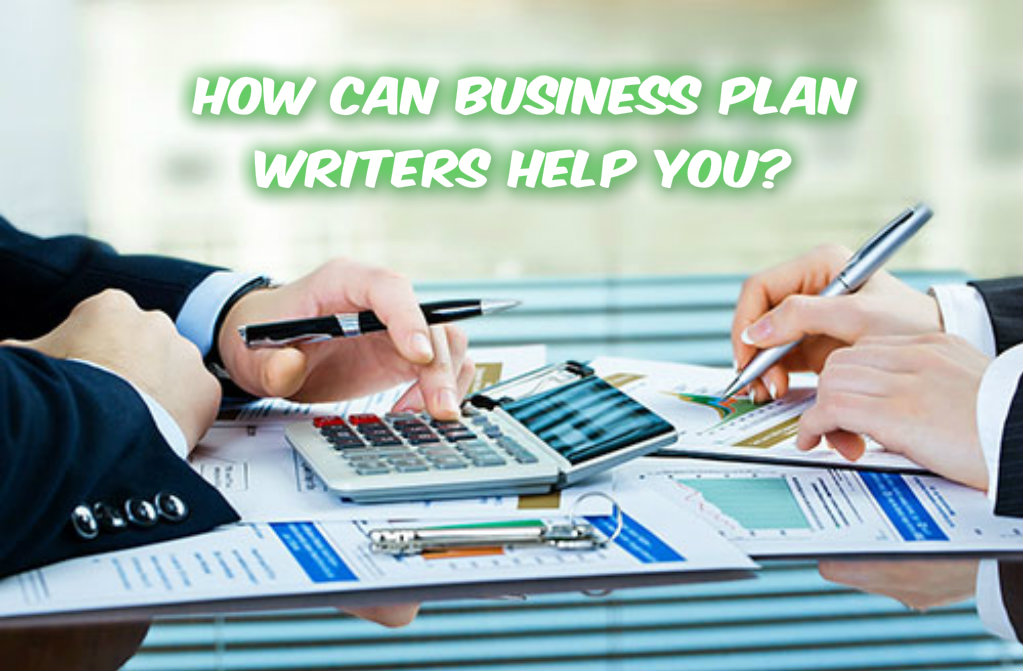 If you are looking at starting a business the most important thing you can do is SLOW DOWN. By completing a business plan with the help of an experienced business plan writer, you'll have to slow down. The process you'll go through will essentially "confirm" that what you "think" is a good idea is in actual fact a potentially profitable business.
An idea is not a concept and it is a concept that you need to have going forward. The "right" business plan writer will work with you to develop your concept and make sure that you are doing the right thing. Maybe you haven't thought things through thoroughly and by working with an experienced business plan consultant you'll actually identify potential opportunities you hadn't considered and pitfalls you hadn't imagined. A writer will make sure you think of everything; as he or she will challenge your assumptions and during the excitement of starting a business you need someone to be completely objective. That objectivity will result in you having a fully developed concept.
Having a well thought out concept is step # 1.
Now you have to "prove" your concept by completing a thorough financial forecast and this is where the writer has the biggest impact on your business. If you have a writer who understands that the forecast is the single most important part of any plan; then you have the right writer on your side. A good writer will challenge you on your numbers and you had better have a good grasp on those numbers. The writer should also ensure that you have done your homework; because he or she needs to have "real" numbers in the forecast and not just "pie-in-the-sky" guesses. These numbers will tell you how much money you are going to make, what expenses you'll incur and what profits you can expect. It is the numbers that lenders are interested in; so having an experienced business plan writer putting those numbers together will go a long way toward you securing the money you need to start your business.
Having an accurate Financial Forecast is step # 2.
Identifying how much money you need to start your business is paramount in the planning process and a first-rate business plan writer will make sure that you have a complete list of start-up costs. This list will be the basis of your "ask" as you have to know exactly how much money you require to start your business and how much of that money you are looking to secure from a source other than your own funds. The writer will ensure that everything is on that list from the major expenses for things like capital improvements and inventory to the less obvious things like utility deposits and credit card processing equipment. You can't expect your operation to fund "start-up" costs; as your cash flow will be stretched in the early stages of your business.
Having a complete list of start-up costs is step # 3.
Having a complete marketing strategy in place is vital to your business' ultimate success. An experienced writer will make sure you have all the elements required in your plan. The reader is looking to understand how you are going to achieve the revenues projected in your forecast and is looking at the marketing strategy to do just that. The writer will make sure that you have done your homework and that you understand who your "ideal customer" is and how you are going to "get" to them. There are so many marketing channels available to the entrepreneur today and the business plan has to identify all of them and which ones you'll be using and to what extent. The experienced business plan writer will help you navigate through that maze of opportunities and put a plan in place that gives you the best "bang" for your buck.
Having a strategic marketing plan in place is step # 4.
Having a great team is important and listing those team key members in your plan is vital. The writer will ask you to surround yourself with the best talent available and challenge you to make sure you have people on board who have skills and talents you need. Every entrepreneur has his or her weaknesses and having people on board who complement you shows the reader that you are realistic and gives the plan credence. The writer will coach you through this most important part of any plan.
Having a full roster of key payers is step # 5.
Can you do your plan without help? Sure. You can try; but if you want to lose weight and are serious about it, you'll hire a personal trainer, right?
An experienced business plan writer will keep you on track and make sure that you don't make any of those $10,000 mistakes that unprepared entrepreneurs make over and over again. You are spending countless thousands on starting your business; so remember to allocate at least one of those thousands to having a business plan done by a professional.