The internet celebrated its 25th birthday this year. From fairly humble beginnings, the World Wide Web has now become an indispensable part of everyday modern life.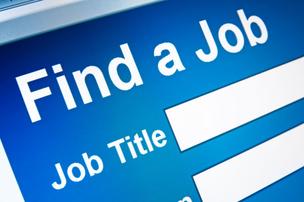 The fairly recent phenomenon of social media has even altered how we communicate with each other. From a human resources perspective, the internet has radically altered how jobseekers carry out job searches and how employers advertise their vacancies.
The online recruitment market
Although advertising job vacancies online is certainly not a recent development – recruitment advertisements have existed online since the mid-nineties – it is only over the past few years that the practice has become so widespread. For employers, the first priority when it comes to posting a vacancy today is to make sure it is prominently displayed online. After all, the internet is the first port of call for the vast majority of today's job seekers. Long gone are the days when those seeking work would scour the pages of local newspapers looking for that elusive position. There really is no longer a need to purchase newspapers; all vacancies published in the print edition can be found online.
The speed with which people can now apply for vacancies is another huge benefit for job seekers. Although some firms still like to receive hardcopy applications through the post, this is now a rare occurrence. It is, of course, a much simpler process for both employer and prospective employee to handle the application online. With many human resources departments continually being pressured to cut costs and simplify processes, this way of conducting business is more preferable. In addition, online applications can be amalgamated with HR software programs, adding to the number of workforce software benefits for business firms across the country.
Social Media Presence
The explosion of social media over recent years has seen the perceived gap between employers and job seekers narrow. Most companies have an online social media presence these days, whether it be via a Facebook page, a Twitter account or, in most cases, both. For potential employees, this puts a true bounty of information at their fingertips about the company they wish to work for. It also makes each firm much easier to contact and form relationships with before a job application has even been submitted.
At the same time, social media gives employers an opportunity to check out prospective candidates prior to any interview. For job seekers, this makes personal Facebook profiles and Twitter accounts almost like virtual CVs, with information on likes and dislikes and a general profile of one's personality available for all to see. Those seeking work need to be careful about what they post on social media sites, so as not to scare potential employers away.
The internet has blown the job market wide open. Employers are able to advertise their vacancies to a much wider audience, while the process of finding and applying for these vacancies is much simpler for job seekers. It is a win-win situation for all involved.