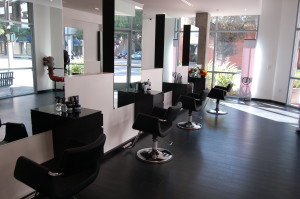 Launching a business is hard. Whether you think it's a definite money maker or you're not quite sure, there are lots of different things that can affect a business. Here are four things to look out for when you launch your first salon.
A Good Location
Give your salon the best chance at succeeding by giving it a great location. Salons have and will succeed out of sight away from the main areas but it is much harder work. Instead, make it easy on yourself and pick a location with good footfall, easy access and parking nearby.
However, you do need to balance the fact that rent will be much higher with the benefits of a great location. Think about how much you can afford and how you will cope if the going gets tough.
Make Sure You Have the Right Skills
You've opened up a salon because you love hair and beauty, but this doesn't necessarily make for a successful business. There's much more that goes into running a salon than simply hair and beauty, so you'll need to cultivate some new skills. Think about shadowing another owner for the day, enrolling on to a salon management course or a business course.
If you're not sure that you want to be a salon manager, and prefer doing the hair and beauty side of it, then there's no shame in sticking with what you love.
Watching the Pennies
Make sure you have a realistic budget and that you stick to it. It is very easy to over spend on fitting out a new salon with new tech and equipment and stuff to make it pretty. You need to strike a balance and save your money for the marketing of your salon instead. A good looking salon won't draw people in, but a good marketing strategy will, so it makes sense to spend there.
A Marketing Strategy
Promoting your salon is one of the most important things that you can do. Your clients need to know where you are, what you do and why they should visit. Once you've got them through the door, then you need to keep them, too. Things like salon management software can make this much easier. Most of these tips come from knowledge I have been building from my experience in hair salons. A very special thank you to the place that started it all for me, the best hair salon in Peachtree city GA, you know who you are, thank you!. There are lots of resources online that can help you put together a marketing plan, and the earlier that you can do this the better.