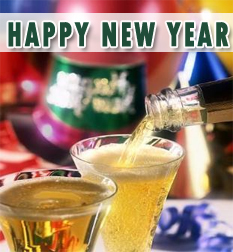 I just wanted to say Happy New Year to all of our Dorm Room Biz readers! You all have made the opportunity for us to write and to continue to grow the site to what it will hopefully become over the next few months.
So, after taking it kind of easy over the last couple days with the holiday and just relaxing, I am ready to get things back in action and get rolling. More posts, information, and resources are going to be coming to you this month then ever before here on Dorm Room Biz.
The New Year is all about new beginnings, fresh starts, and big goals. So what are your resolutions to make 2008 better than 2007?