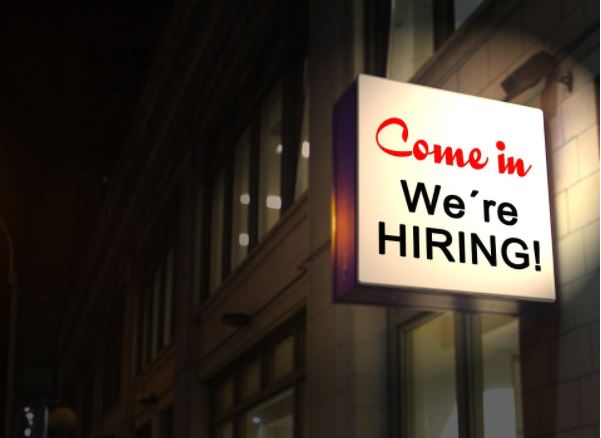 You CAN get the staff these days – you might just not be looking in the right places. Hiring new employees should always be a thorough and meticulous process. This can be difficult for many employers with busy schedules who may be looking to fill a vacancy fast before the workload grows too large. However, hiring everyone and anyone out of desperation clearly isn't the answer.
Most employers will choose to advertise on job listing sites like Indeed. Whilst these are effective and convenient platforms to find new employees, you could be casting your net a little narrow. The most creative and resourceful jobseekers (i.e. the ones you want working for your business) are likely to try all kinds of search methods to find that ideal job. Here are just a few ways that you can maximize your job search and attract the best applicants for the role.  
Go scouting on Linked In
For those unfamiliar with this site, Linked In is a social media platform for professionals. Each member has a Linked In profile, which is basically a public CV for anyone to look at. By searching on this site, you may be able to find fellow professionals who meet your specs. LinkedIn allows you to search by location, skills and experience, making it ideal for finding potential employees.
You can then message them via email if they've supplied their email address on their portfolio. Alternatively, you can use a tool such as Recruiter Lite, which allows you to email anyone on LinkedIn through their profile.
Not everyone using Linked In will be looking for a job – the majority may already have a happy and steady career. But there are likely to be some people out there in the transition of finding a new role. You don't know unless you try messaging people.
Use specialist recruitment companies
Whilst there are local recruitment companies out there, these may not always be the best places to advertise high-skilled or niche jobs. Instead, it could be more worthwhile to try specialist companies such as Portfolio Procurement recruitment agency that act on a nationwide basis. Here you may find more niche job talent.
It's also possible to hire a headhunter who will try to find suitable applicants for you. Such recruitment specialists have a lot of connections and know all the best places to scout out specific talent.
Advertise on campus
Universities are great places to advertise job roles. These could be full-time jobs for when students finish studying, or roles that can be taken up whilst studying.
Get in touch with the student newspaper and radio – these are great places to advertise. You could also consider getting in touch with society leaders and seeing if they can talk about your vacancy in a meeting or even do a post on social media (throw some money their way and you're likely to persuade them). On top of this, you can advertise with flyers, pinning them on student noticeboards – student unions, student bars and various advice centres are all likely to have these noticeboards.
Target online freelancers
You'll find many people freelancing their skills on sites like Fiverr and Gumtree. These include all kinds of skills from logo design to press release writing to accountancy. Whilst some freelancers using these sites will be happy working solo, others may be freelancing as a way of gaining experience to increase their employable skills. Freelancing takes confidence, intuition and commitment – you could find the perfect candidate simply by reaching out to these people. Most will have the phone numbers and email address displayed publicly as a way of attracting business for themselves. Get in touch and see if they'd be interested in working as a part of your team.
Create ads on Facebook
Facebook offers the opportunity to create and post tailor-made ads. You're given the option of setting your budget, which affects how many people will see the ad. You can also set the location and use tags to target Facebook users with specific interests in a specific country. There may be perfect applicant online looking for a job that see your ad and reply.
You should also looking into community pages that allow members to post job ads. There may even be a job advertisement page for your area.
Attend job fairs
Job fairs allow you to set up a stall and then talk face-to-face with prospective employees. Everyone attending the job fair will be looking for a new job. There are job fairs across the country set up around specific trades. You do have to pay to host a stall at these fairs and may be competing against some big companies also looking for new recruits. However, it could still be a job marketing strategy worth considering – the type of people that visit job fairs are likely to be proactive and social, potentially meeting your specs.
Get help from your current employees
If you already have employees, be aware that they may be able to help. You may have an employee that previously worked at a company like yours who may know previous colleagues that are ideal for the vacancy. Your employees may even have friends that they think would be ideal for the position. From your employees, you'll be able to gage a good idea of the kind of person they are, plus you know that they'll get on with at least one other member of the team. Throw the idea out to your staff and see if they can help.
Hire further afield by taking up virtual employees
Many employers limit themselves by only hiring employees locally. However, nowadays many phone-based and computer-based jobs can be carried out remotely. There could be a perfect candidate living on the other side of the country – just because they can't commute to the office, doesn't mean they can't do all the necessary tasks. You may have less observation over these employees, but you'll still be able to communicate with them via email, phone and Skype. Cloud technology has also made it easier to share information over the web.  Consider hiring virtual positions by using local papers and platforms in other cities.