Success in business is down to one thing, money, and the way it's managed. This is true of every business in every sector, irrespective of whether the business is a multi-national conglomerate or a start-up so it's important to make sure that the financial health of your company is the best it can be. Take a look at what we think are the best three ways to give your business the once over it needs.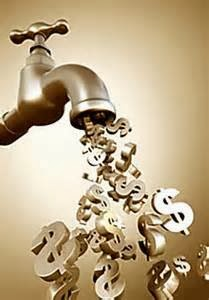 Know Your Cash Flow and Profit Margins
It is essential for a business to have both good cash flow management and appropriate profit margins at the same time. You can have one, or the other, and still be a failing business. Good accounting and book-keeping are necessities, and you need to make sure that you track your outgoings with a profit and loss statement, a balance sheet and a cash flow statement.
If your cash flow is in need of a bit of help, then you may need, firstly, to analyze how well your customer terms and supplier terms are managed and start to enforce payment discipline.
Balance the Stock
If you invest too much capital in your stock, you may be unable to cover more urgent costs in other areas of your business. In the other hand, having too little in stock can lead to lost income through lost sales and also means that the customer may think twice about going back to your business to buy certain products as you are much less reactive in supplying your products. Find a balance between the costs and benefits of holding stock.
Cash Injection
There are a number of ways that you can inject a bit of cash into your business. However, you should think about the how and the why very carefully. For instance, if you decide that your customer is not paying up fast enough, you can sell an invoice here. This means that you can cash in on the value of the invoice before you've been paid and may chase the customer and collect full payment from the customer. You should be aware, however, that selling an invoice does incur a cost which can impact on your profit margins.
Balancing your cash flow and profit margins is a skill. If you feel you may be in need of further support, you may want to ask your accountant or visit a funding expert for some advice.