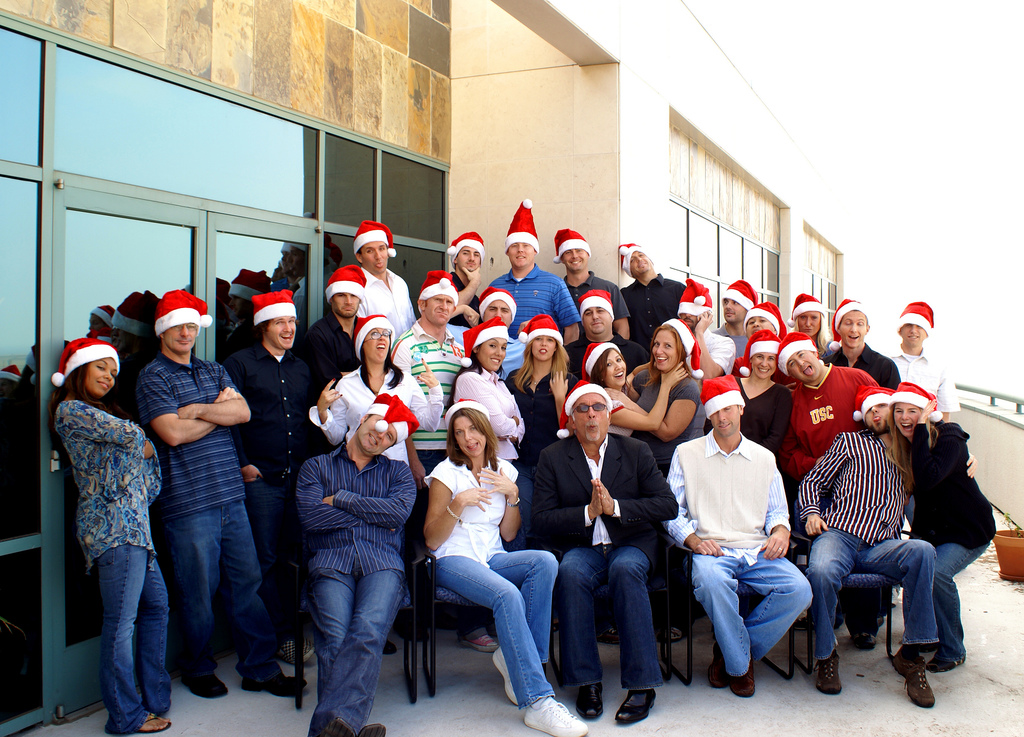 Picture Courtesy of VisualHunt
You haven't got long left to prepare for Christmas 2015. As a matter of fact, you can't get away from it. Store windows and city streets are lined with promotional material to make the average consumer spend more. But Christmas isn't all about making money. While does remain one of the most profitable times of year for any business, even the most stoic of executives can't help but get in the festive spirit.
And the same goes for your employees. You can bet that they all have one eye on the big day coming up. This is the time of year that they're really having to give it their all at work, so as Christmas approaches, it's your duty to cut them some slack in return. After a year of working hard, sometimes even right up until the big day, Christmas is a time for relaxation and celebration. Here are a few ways you can help spread Christmas cheer around your business as a token of your appreciation.
Annual Bonus
One of the most common ways to reward your staff for a job well done at the end of the calendar year is with a little something extra in their pay packet. Don't forget, the festive period takes its toll on bank balances. As you're lining your pockets from winter sales, your staff are likely cutting back to account for Christmas. Surprise them with a bonus. It doesn't have to be much, but you can be sure that the sentiment will be fully appreciated.
Christmas Cards
You can't forget to send out cards to all your staff. Take the time to write a little note in each of them to show your gratitude for all their hard work. People like to get personal. Besides, how often is it that your boss cuts loose with you? Remember, you can always play the cold-hearted one come the January chill. In the meantime, send out some e Christmas cards for business.
Lax Dress Code
If your office usually has a pretty strict dress policy, Christmas may be the time for you to ease off on the rules a little. In the run up to Christmas, maybe allow your worker ants to come into the office in their favourite festive sweaters. You'll be surprised by how the little things raise company morale so easily.
Office Decoration
Everyone gets excited about Christmas, and it's not always easy to contain those emotions. Shell out for some office Christmas decorations to spruce the place up a little! You can guarantee that your staff will work even harder when their surroundings are more pleasant.
Secret Santa
The act of gift giving in the office is taking on an increasingly dominant role in our culture. Secret Santa has become popular in almost every office. Why not get involved yourself and really push the boat out? I bet your staff will be overcome with surprise when they receive a gift from the big boss himself!
I'm sure you can think of even more ways to spread Christmas cheer around your company this year. Don't hesitate to embrace the festive period and make your staff happy as a result. Remember, the hardest working employees are always the happiest ones!