Your online presence is essential to your organization's success; in today's economy, you'd be extremely lucky to run a successful business without a website. Technology has changed the way that people access information; they no longer look to things like the Phone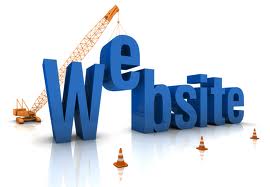 Book to find information. Today, everyone checks the Internet or their mobile phone to find new business providers.
If you don't put yourself on the web, you aren't likely to attract new customers. Lots of business owners hire expensive web designers for their websites, and they often find that they don't do a good job. Fortunately, there are tons of online tools that can help you quickly design your website.
The top advantages of building your own website are:
Price
When you use a site like Web.com Services, you drastically cut the costs of website design. Online tools cut out web designers; the sites use professionally made templates that you can manipulate yourself. If you paid a designer to create a site like this, you'd have to pay them a lot of money. With the online tools, everything is already created and tested for you; the online companies have big budgets that they use to create templates.
Proper Coding
If you aren't tech savvy, it's impossible to figure out if your designer is doing a good job coding your site; lots of unscrupulous designers use cheap code templates because they know that business owners will never find out.
These sites may look nice, but their code is a garbled mess. When you have bad code like this, search engines won't rank your site. If your site doesn't rank, it doesn't attract visitors; it's pointless to create a site that doesn't draw traffic. When you use a website creator online, you can be confident that they use clean code.
Graphics
Paying for graphics is expensive; you need to acquire licenses from the artists who created them. If you skip the proper licensing procedures, you end up in legal trouble. When you use a website builder online, they take care of all the licensing issues for you; they have a variety of legal graphics that you can use on your website.
When you use online tools, designing your own website is fast and easy. If you don't want to shell out the money for a designer, you can still create a professional looking site quickly. When your customers see your new site, they will be impressed by how professional your business appears.
There are any number of online resources available for building your website. Your hosting company or domain name registrar may offer one as well on top of great services like Web.com.