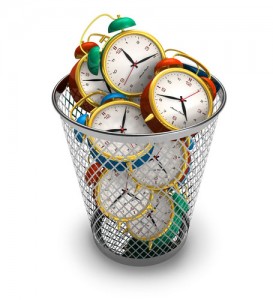 Social networking sites have gained huge popularity not only among younger generation but have become household subject for everyone. Facebook, Twitter etc where they provide immediate access to various groups and individuals to communicate with each other despite of geographical location or time frame also open new jobs and business opportunities and above all it democratizes the media. Addiction to social networks is so severe that some people have lost their jobs due to their posts on those sites. On one side, it's all taking the world towards new levels of networking the other side is little pessimistic. Many people consider it a huge distraction because it is negatively impacting workplace productivity which leads to a question- Social networking; a waste of time or time well spent?
Social networking sites extend beyond friends and families, as they allow businesses to find potential customers and observe market demographics for very little investment. In this way these businesses can enhance their customer base and find prospect clients over the internet. For individual users to business concerns, the social networks have become vital and if someone is not on Facebook or Twitter, he might have a feeling of being out casted.
Excess of anything can be adverse and so is the case with social networking. As a matter of fact these social sites are mainly free to use allowing users to create their own pages, link with friends, relatives, colleagues and people of common interests. Many people start their day by visiting social websites instead of reading newspaper. They spend most of their time worrying about other people's lives and status updates. The same time can be spent by doing something productive and constructive like making your assignment or studying for exams.
In workplaces and colleges, social networking sites have been a hazard and can turn a pleasant diversion into a significant expenditure of time. Most of the organizations and colleges have blocked the pages of Facebook, Twitter and other social networking sites, as these sites have been a total distraction for them. They are wasting their precious time occupied in these sites when they should have been working or studying.
Like anything else what you get out of social networking sites depends entirely on the way you use them. These sites can be used for constructive purpose like generating new businesses and increase productivity. Almost all social networking sites have a side for you to make good use of their resources, like Facebook's for targeted local level marketing, Twitter for instant feedback, Directly.me to get paid when people contact you and LinkedIn for generating solid leads and hiring the best talent!