Back to school season is here. Are you heading back to college in just a few short weeks? You've got your notebooks, your pen's and paper, your finance calculator for your Business Finance class. You are all set, right? Well, here's one more thing to consider adding to your bags before you hit the road back to your dorm room or apartment.
The Sony VAIO-S Series laptop. This is a great buy, with an amazing battery life among other awesome features for college students. Over the past month I have been testing out a S-Series VAIO and I must say I love it. The laptop was sent to me for review by Sony Electronics and Microsoft as part of their "Charged and Ready" program. This was a program to test the extremes of the battery life, which with the optional Sheet Battery, can give you 15 hours of battery life!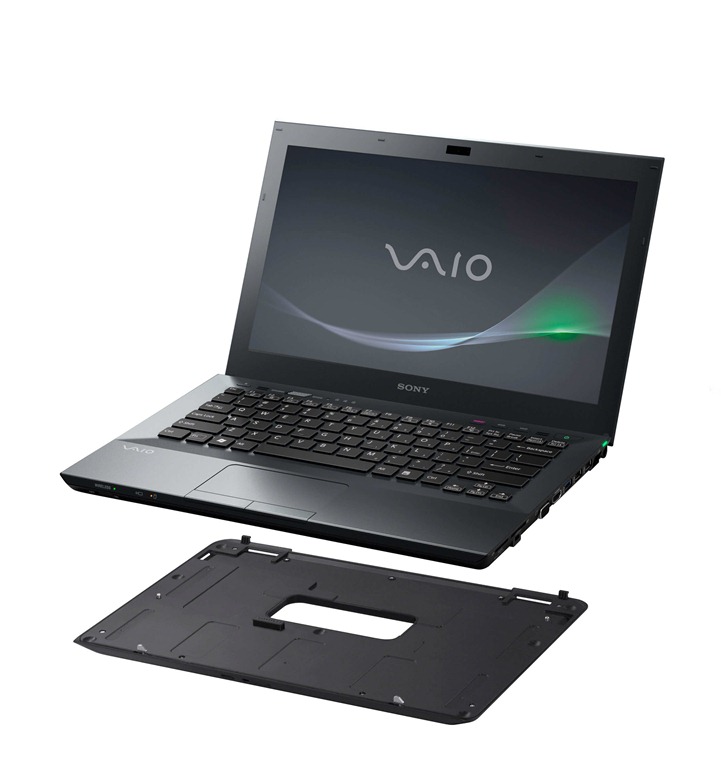 I'm sure you've seen those kids sitting in class next to the wall with their laptop plugged in charging while in class. Or while they are in the library, they are searching for an outlet. With the Vaio S-Series, your time spent searching for is outlet are over. One of the main features with this laptop is the amazing battery life. This laptop lets you go about your day and be completely unplugged but still charged and ready. By it self, the laptop should last you around 7.5 hours on a full charge. Now if that can't get you through a few classes and a lunch break in the cafeteria, then something is wrong. Here is where things get crazzzy – add in the extra Sheet Battery and you can get yourself another 7.5 hours of battery life for 15 hours total! The Sheet Battery from Sony is currently $150. I know, you're thinking that's expensive – so keep reading. When you purchase your new VAIO, you get the Sheet Battery for just $75 extra! And, if that is not good enough for you, as a student you can even get the sheet battery for free! Yupp, I said FREE. So stop reading right now and head over to the Sony Sheet Battery Offer page to get the full details.
You're still here? Okay, well here are some more of the awesome benefits of this laptop.
Size
You'll have no problem fitting this baby on your desk with your text book or note pad. While I was in college, I lugged around a huge Dell laptop that took up the whole table top. This VAIO is just about 13 inches x 9 inches. If you're geeky, and I know some of you out there are, and must know, the thickness of the laptop is just about an inch and when you add the Sheet Battery to it, it adds close to another quarter of an inch.
Weight
Without the sheet battery, it weighs at 3.8 pounds. Not bad right? Compared to carrying my old Dell laptop, this thing is like a stack of tissue paper. The weight, combined with it's small size, makes it a no brainer decision to throw this in your school bag and take it to class with you. You won't regret it.
Stamina vs Speed
Are you working a late night on editing some video footage before your 8 AM class or working on the finishing touches to a new website you are going to launch and running Photoshop at the same time? Or are you just kicking it on the couch surfing Facebook and sending some emails? Depending on your usage at the time, there is a great little button where you can switch between Stamina and Speed operating conditions. Switching to Stamina will help conserve your battery life when you are not doing anything too graphic intense or that requires a lot of processing power. But if you are playing World of Warcraft in your dorm room or working on that next music video, you can switch to Speed to help bolster your operating experience. A great feature to have for sure!
I've talked about the size, weight, and power, so here are a few more of the basic details on the laptop that Sony publishes:
Dedicated AMD graphics – AMD Radeon HD 6470M dedicated graphics card with 512MB of VRAM
Processor Speed: 2.30GHz with Intel Turbo Boost Technology up to 2.90GHz
4GB memory
Storage Capacity: 500GB
Windows 7 Home Premium 64-bit
Software: Microsoft Office Starter, Adobe Creative Software: Adobe Acrobat Standard 9.0, Adobe Photoshop Elements 8.0, Adobe Premiere Elements 8.0
Backlit keyboard
Durable magnesium alloy casing
13.3″ (1366 x 768) widescreen display w/ LED backlight to ensure a bright display while conserving battery power.
Dimensions: 13.04″ (W) x 0.95″ (H) x 8.84″ (D)
Weight: 3.80 lbs. (with Standard Battery)
Now, let's talk price. The VAIO I received to test out starts at about $1,299 and that's not including the Sheet Battery. But that's for the souped up model. If you want to consider just the base VAIO-S Series model, check out the Sony website and you can find them starting at around $999.
Over the next couple weeks, we will be using the VAIO even more as we head off on a road trip across the US. I'll follow up with some more details about how it survived while working in campsites, hotels, and busy convention centers & tradeshows across the US.
If you are a student looking for a laptop, definitely, definitely, definitely check out the VAIO-S Series with the Sheet Battery for 15 hours of battery life! The free student Sheet Battery offer and the $75 (half off) for everyone is good only until September 17th. So get a movin'!
Want to read what some others thought about the laptop? Check out their reviews below.
CampusGrotto: Be 'Charged and Ready' this fall with the new Sony VAIO S-series
CheapScholar.org: Gearing Up For College With The New Sony S Series Laptop
CollegeInfoGeek: Sony Sent Me A Laptop
Disclaimer: This post is part of program called "Charged and Ready" by Sony Electronics and Microsoft, where myself and a group of other bloggers have been given a Sony VAIO-S series laptop to test and review.