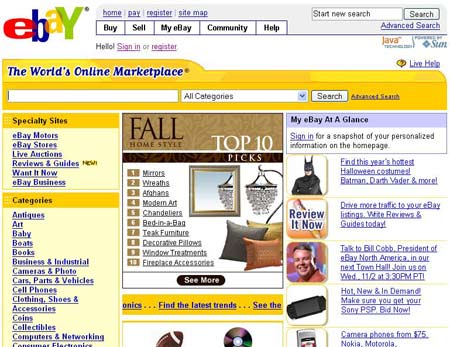 Alright, so many of you know that I run an eBay business selling different products, some of which we keep in inventory and some that we sell for others. Every once in a while I like to see what other people are selling on eBay and having some success with.
If you visit my store, you will see my current product offering (expanding every day). All of the items listed are good sellers for us and we will continue to offer them for as long as we can.
So, I am curious as to what others are selling on eBay and having success with. I have a friend who is selling football tickets to the Arizona State University games, a friend who is selling car parts, and more. There is such a wide variety of options and opportunities, there are always chances to expand your offerings…and that is what I am looking to do.
If you feel like sharing, I would love to hear what you are selling on eBay.