When you choose a shipping company for your business needs, you have to consider volume and other benefits to using those services. A freight company that is flexible and affordable is best. Once you find a company you can negotiate with, get specific about what you want out of shipping.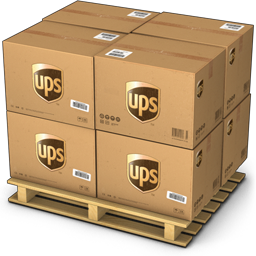 Shipping Services
Review the tariff schedule for each shipping carrier to compare prices. This tells you exactly what the cost to ship a package is at a given time, through a company. Be sure that you are very thorough when weighing packages, so that you purchase only the postage necessary to ship something. These small costs add to your margins and make it harder to make a profit on getting products to your customers.
Government Costs
When you're a first timer, the costs of doing business and incorporating are hard to judge. Aside from the taxes you pay on the things you buy, and the payroll for your business, there may be additional shipping fees for national or international delivery. You can offset some of these costs through taxes each year, deductions as a cost of doing business, but be aware of these requirements and budget for them.
Outsourcing Packaging
There is only so much a team can do in-house, unless your Amazon where resources are nearly limitless. To be frank, packaging costs money and man hours so your best course of action may be to outsource it.
Printing boxes with your logo from a corrugated box supplier brands your business. Order something from Macy's and that familiar red star will adorn all of your packaging. It's a way of showing the customer you care and you believe in your own business.
You should also consider the customer experience. IF the customer experience will suffer, either by late shipping or poor packaging, go with the option that will fix the problem. If employees in-house are unable to focus on shipping and packaging, outsource shipping to a provider and do the packaging in-house. That split will enable your employees to do more in-house so the outsourced contractors can do their own jobs more effectively.
Processing Orders
You should be able to take different forms of payment, like PayPal or a credit card, through your website. You should test your shopping cart as well. The customer should be able to add an item to his cart and move logically into the purchase page. Remove any obstacles the customer may encounter in the mean time. That means no upselling until you have an established customer base. It's true that upsales can bring a lot more money to the business, but if you try to overwhelm your customers with choice you may lose them.
Other Tips
Sales and shipping can go hand in hand, with one benefitting the other. Amazon likes to pair in other products that are cheaper when you hit a certain dollar amount threshold. Their creative packaging methods allow them to reach more customers with fewer boxes. Take a cue from the big e-tailers and practice consolidating your shipping. You will save a lot of money if you ship the customer multiple items in one package.
 
What Every Small Business Must Know About Shipping