If you ship products on a regular basis, there is a lot of potential logistics innovation coming from your shipping partners that can make your operations more efficient.
Here are some of the most popular state of the art transportation logistics options for manufacturers:
Enhanced status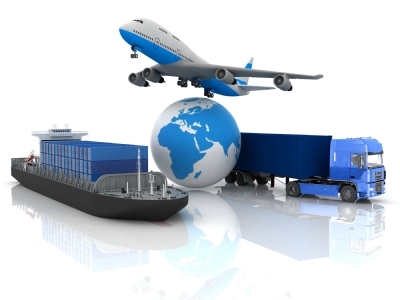 Although your shipment may make several hops before it arrives at its destination, there are certainly times when it is nice to be able to know precisely where it is without having to get on the phone with your rep. At companies like Landstar.com, the logistics teams are integrating the latest internet connectivity with their operators to be able to report back with a greater degree of granularity- meaning that you can often use your online connection to check on freight in transit and find out precisely where it is.
Integrated billing information
In most cases, receivables and payables have been a hassle in the past because it can require money to be able to integrate your accounting back-end with those of your clients. Fortunately, if you are used to working with trucking companies or logistics firms, the latest iterations of many of their management systems allow for instant billing and payment information to flow into their system in a way that can be exported to most major accounting packages. If you create a filter, you can therefore likely pull your billing and freight information directly into your existing systems so that the data that you get can help you make management decisions instantly. One area where this is helpful is when it comes to reported breakage that happens en route. If the receiving paperwork comes through the system with a notation that indicates the client will require further action because part of their order was damaged, you will have that information almost instantly.
International visibility
In the past, when you sent a shipment abroad, you would wait to see where it was based upon the schedule- and then call if you needed specifics. Today, some firms have partnered with technologically advanced customs clearance firms that can provide the same level of detail in reporting as the shipping action occurs. One firm that was working with a shipment to Tokyo recently leveraged this type of capability to determine that the operator pulled their shipment through customs in Hong Kong before putting the shipment back in for shipment to Japan. They were able to then warn their Japanese client that they should inspect the shipment carefully upon receipt because it was no longer provenanced.