Having a business means being under the scrutiny of others. Fair or not, you will be judged for everything from the way you keep up with and manage your classes to the small successes or (ahem), any mishaps your business may experience.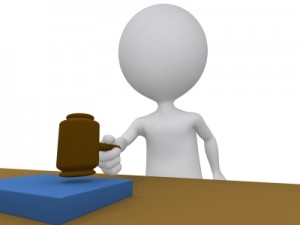 You are being judged!
Your Online Reputation
Businesses and business owners are also judged according to the content found about them on the Internet. Whether intended or not, if you are online in any real capacity at all, you have an online reputation. That reputation is a very real reputation that can have a definite impact on the success of your business.
For many people, their online reputation is based on information found on sites like Facebook and Twitter. The reality is, posts and photos found on your Facebook profile could potentially put your new, or even existing, business in tremendous danger.
Inappropriate Content
When posting to Facebook, it is important to remember who has access to the content. In general, it is wise to assume that nearly anyone who has an interest in viewing your Facebook page can see it.
With that in mind, if you are concerned about protecting your online reputation – and you should be – the content added to your Facebook page should, at the very least, be appropriate.
If you want to shine as a business owner, you should strive to ensure the material you post is professional in nature. Inappropriate images and comments should be avoided.
Good News Travels Fast – Bad News Travels Faster
When messages are posted online, they are sure to get read by someone. Good news will travel, but bad news or negative comments (whether true or not) will spread much faster.
It's always a good idea to post positive comments and images on a regular or consistent basis. Reputation management is an ongoing task that is simply part of being online.
Business owners have to take on the responsibility of regularly monitoring what is being posted about the business on Facebook and other social networking sites. This gives them an opportunity to address negative comments before a situation can escalate out of control.
In some instances, a business owner may be able to 'bury' negative comments by adding or flooding the page with more appropriate content. But if the situation is extreme and the negative comments are ruining the business's image, the best remedy is to contact the professionals at Reputation.com.
This company has the resources to take control of the situation quickly and effectively. Since messages can spread to thousands of people within a matter of minutes or less over the Internet, saving time is important.
Talking About Time
Another surprising way Facebook can be damaging to your business is the time it can take up. The fact is, spending time at Facebook can be fun.
But as a business owner, you have to keep in mind that you are using Facebook for more than just a place to meet people. It is a platform for growing your business.
Set a time limit for how long you will be on Facebook each day. You might be able to work this in between classes or even before your first class of the day. The point is, posting to and monitoring activities on Facebook is only one of the many business-related tasks that should be on your daily to-do list.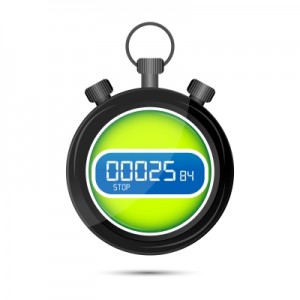 You don't have time to waste – set limits.
It's Your Stuff or You Have the Rights
Plagiarism is a big deal and it matters on Facebook just as it does on your website. Always ensure that whatever you post to Facebook, including images, is your own content or that you have the rights/licensure to use it.
If used wisely, Facebook can be a true asset for your business. It can help the owner establish a solid foundation based on a reputation of integrity and trust. But if used incorrectly or neglected, Facebook can cause that business foundation to crumble.
Debbie Allen, founder of TheThingsWomenWant.com, is a professional writer and blogger who specializes in topics of interest to women and online marketing strategies.
Image courtesy of David Castillo Dominici at FreeDigitalPhotos.net
Image courtesy of digitalart at FreeDigitalPhotos.net