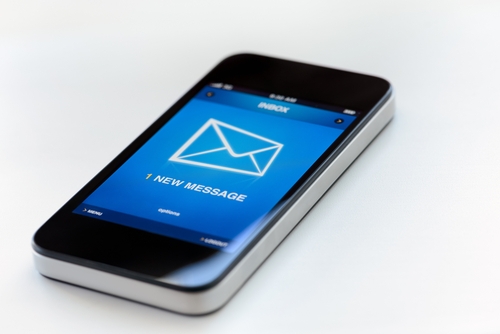 Thousands of businesses use text messaging to promote their products and services every day. Since mobile phones have become an essential part of our daily lives, we have them with us all the time. This gives companies a great opportunity to connect with us, whenever they like and wherever we are. Developing a text messaging strategy is an excellent way to advertise your business and stay connected with your prospects and customers.
Yes, text messaging delivers an inexpensive way to advertise your business and communicate with your customers, but to get the expected results, make sure your customers agree to receive text messages from you. To get their permission, provide a sign up form on your website or ask them to text a keyword to a code issued by your cell phone service provider especially for you. As soon as you get consent, send as many messages as you feel are effective. Using text messaging judiciously is crucial if you intend to maintain a good relationship with your customers.
Before anything else, an important thing to remember is to convert your content into a mobile-friendly format. Make your website visible on mobile devices and all mobile Web browsers, including Opera, Safari, Chrome, Android, Internet Explorer, Firefox, Bolt, Blaze, etc., and mobile operating systems, such as Android, BlackBerry, Maemo, Symbian, iOS, Windows, and others. Next, try to access it from a variety of mobile devices and see how it looks. Make sure you have an opt-in box where visitors sign up to receive notifications via text messages.
How to Get Started
So what's the best way to use text messaging for your business?
1.      Use Text Messaging to Announce Sales, Specials, & Free Content -Downloads: A timely and relevant offer to your opt-in subscribers is a great move. Think about all the opportunities: You can offer a free service or item, a discount or buy-one-get-one-free deal, daily specials, or announce an upcoming event. You can also run contests or develop a "Refer-a-Friend" campaign. The right text messages build customer loyalty and attract new customers. Also use them to generate same-day traffic to your business.
2.      Use Text Messaging to Drive Traffic to Your Website: Businesses also use text messaging to promote their websites by inserting hyperlinks into text messages. Specific business messaging strategies help convince recipients to visit your website and even make a purchase. Additionally, the recipients who find your message interesting might forward it to their friends and collaborators, turning it into a very powerful promotional tool. If you want spectacular results, make sure your text messages contain a well-defined call-to-action and are relevant, meeting the needs and style of your existing and potential customers.
3.      Use Text Messaging to Promote Your Products and Services: Once you have permission from your customers to send them text messages, use this access to push them great offers on your products and services. But be careful. It's better to send them free tips, videos, and other types of content first before you start hawking your goods. When you do it right, you tap into the immediacy and "always on" features of your mobile audience, which certainly helps increase sales.
Experts also advise using in-app advertising and mobile browser advertising. All these promotional methods help your business benefit from one of the simplest and cheapest technologies available today.
About the author:
Kristen Gramigna is Chief Marketing Officer for BluePay, a credit card processing firm offering merchant account services. She has more than 15 years experience in the bankcard industry in direct sales, sales management, marketing and also serves on its Board of Directors.