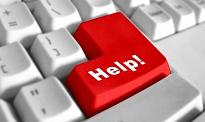 As many of you know, I graduated college in May. I was fortunate enough to already have a job lined up before this past Thanksgiving. However, many people that I graduated with were not able to have the same luxury. The job market at the time was on the downs and unemployement rates were continuing to increase. The ability for a college graduate to secure a good (well paying, benefits, vacation, decent hours, etc) and not just some job at the local restuarant flipping burgers. One of the areas that I know some of my friends had trouble finding jobs in was marketing. They may have graduated with a degree in marketing (overall/general marketing studies), sports marketing, or any other special area but were having problems finding a job that was suitable to them. Some looked into hospitality (hotels, resorts, conferences, etc), some looked into sports teams and franchises, and others went for the more normal businesses in the local areas. However, no one was interested in taking a sales job…it was like a sales job was the absolute bottom of the barrel for someone that wanted to be in marketing. From all that I have read, heard, and seen sales jobs are great places to start out. The keyword there is to start out.
If you can find a decent sales job that you can excel at and get experience, then you can continue to look for another job that better fits your criteria. But, at least you are 1) working, 2) making money, 3) not wasting time, and 4) hopefully using your education. I tried to stress these points to some of my friends who were having harder times than others. However, they would not give in to a sales job (even when pretty good offers came their way) and they are STILL looking for a job — 5 MONTHS LATER! Now with the economy being in an even worse condition than before, I will guarentee that they are still unemployed even without talking to them.
One of my fraternity brothers moved to the Chicago area and has been struggling to find a job that fits his needs. He is lucky that he had some money saved up from working throughout college and his parents are able to help support him while he continues to search, send resumes, submit applications, and go on interviews. I recently came across a website called Chicago Sales Jobs. I instantly thought of him and sent him the link.
The site is great – although it is similar to the other job listing websites. Being focused on a specific geographic area allows for a better variety and more opportunity to target the right audience with the website. This website reminds me of the fact that you can not only focus on the larger career/job sites like Monster or Career Builder, but you need to look for more geographically focused or niche/industry focused sites that relate to exactly what you are looking for. Specific job sites usually allow for the companies to post a longer description of the position and may even offer a wider variety.
So, if you are in the Chicago area, check out Chicago Sales jobs, or if you are also still looking for a job and graduated in May, or graduated after summer classes, or are going to be graduating in December keep up the search, expand your horizons for the search methods that you use, and keep your head up! You'll find something!
Are you guys having any issues like this? More and more students are graduating each semester with college degrees and it is making it more difficult for others to find jobs. Perhaps this is the perfect reason to start a dorm room business while you are in school so you do not have to worry about getting a job when you graduate?
I'd love to hear your thoughts on the topic of the job market and the challenges with finding a job after graduating.