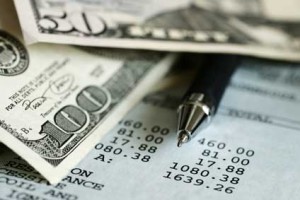 Being a business owner is hugely rewarding, with many advantages, but still, there are some downsides, even if there are just a few.  The strength of the business is entirely reliant on the owner and this can become extremely stressful when things aren't going quite plan or your struggling to manage your finances.
Most business owners when in need of money to either develop their business or to simply help it along, immediately think of a bank overdraft.  But this isn't the only option, and in most cases isn't the best option either.  Bank overdrafts have become harder to acquire and often businesses will only be able to lend a small amount of money.  Also, a bank overdraft is repayable on demand, adding yet more worry as this could happen at any time.  For most owners today, Invoice Factoring is the preferred method of borrowing money in a worry-free way.
What is Invoice Factoring?
Invoice factoring is a financial transaction where a business will sell its accounts to a third party in exchange for immediate cash to finance their business.  Many people think of it as a modern day bank overdraft.
Invoice Factoring Vs. Bank Overdraft
A bank overdraft is normally dependant on the length of time your business has been trading and the profitability of your business, making it extremely hard for new businesses to lend money or smaller, niche businesses.  This is where Invoice factoring differs; Invoice Factoring will be awarded against the amount of unpaid invoices of your business.  Business owners can expect to receive up to 95% of funds from unpaid invoices.
What can Invoice Factoring help you with?
Bridge the gap between raising invoices and getting paid
Up your cash flow instantly
Provide you with the funds to grow your business
You will have bad debt protection
It is crucial to remember the importance of finding a reputable independent financial business advisor if you decide that invoice factoring is the right solution for your business.  Target Business Assist, one of the UK's expert teams of independent financial business advisors, offer only impartial advice as they are not affiliated with any particular lenders.  They have access to most of the UK lenders, meaning you are sure to receive the best rates for your business, along with simple, easy to understand advice.