Most people are aware that their chances of landing a job that pays a lot of money will be greatly improved if they get a college degree. Unfortunately, there are many people who do not have the money required to go to college. It is also a matter of these people finding the time to go to college. People who work full-time jobs do not have the time in their busy schedule to spend many hours in class. Their time becomes even more limited if they have children. However, online degrees can be the answer that these people have been searching for. Here are some of the advantages of getting an online degree.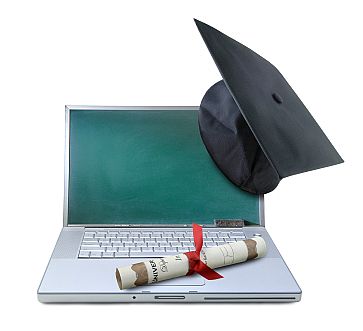 1. Affordability
It is no secret how expensive college has become these days. The prices for the public universities are outrageous. The private universities cost more than most people make in a single year. This has made people look for alternative ways to get a quality education. Online universities cost only a fraction of their brick and mortar counterparts. Meanwhile, you will be able to earn most of the same degrees that are available to students who attend traditional colleges. There is no reason for you to take out massive loans and go into serious debt just to receive a quality education. There are other alternatives out there that will cost you much less and you will achieve the same result. Online universities allow you the ability to graduate without accumulating so much debt that it will take you many years to pay it off.
2. Flexibility
You can do most of your classwork at a time that is convenient for you. Some schools also offer accelerated degree programs so you can finish your degree in a shorter time-frame. You do not need to worry about battling heavy traffic in order to get to your class on time. Some people are very nervous and uptight when they are forced to be around many other people they do not know. Taking online classes to earn your MBA degree eliminates all of those fears and anxieties that are created by going to a normal college.
3. Plenty of time for work and kids
Working a full-time job and raising a family makes attending a regular college almost impossible. However, you will be able to fit your online classes into your busy schedule whenever you have free time. You will not need to be a slave to a regular class schedule. You will be able to make your own schedule.