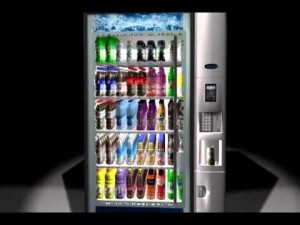 If you're thinking of setting up a profitable business, then purchasing a vending machine or two can help you achieve your financial goals. With these dispensers, you can earn big bucks in just a few months. Wondering why a vending machine is the perfect choice for a successful business? Check out the few reason stated below.
Inexpensive Maintenance Costs
Should you decide to set up a store or a quaint restaurant, you need to shell out thousands of dollars for the place and the fixtures. You then need to spend additional thousands the following year for maintenance, repainting, reworks, and whatnots. With a vending machine, you only need to spend a few dollars to maintain the machine. You can hire a technician to check on your vending machine once in a while. If you're capable and would like to save some money, you can perform the routine check-up by yourself.
Accepts Money 24/7
Some stores can only cash in during office hours. Should you decide to open your shop 24/7, you need to spend additional money for your workers' compensations and night differentials. With a vending machine business, you can have a continuous flow of money 24/7. While you can turn your machine off anytime you want, if you want an immediate investment return, you can keep it on 24/7.
No Human Setbacks
Nothing beats a human employee or server, but the truth of the matter is humans are prone to committing mistakes, getting sick, and applying for vacation leaves. Because a vending machine is an inanimate object, you don't have to worry about expensive salaries and employees filing sick leaves every so often. You only need to worry about your vending machines electricity source; you don't have to concern yourself about meals, coffee breaks, and whatever else your staff needs.
Accessibility
Vending machines are best placed on high-traffic areas without any food joints nearby. After all, some clients only have a few minutes to spare to purchase their foods and drinks. Some are always on the go, and need instant gratification. Instead of lining up at the cafeteria or burger joint located somewhere far, customers can pop a buck or two at your vending machine and receive their desired consumables in a few seconds. Because they are very accessible, vending machines are sure to boom in any high-traffic place you put them. After all, they can provide fast and speedy services without the fuss.
Wide variety of choices
Some food stands only offer a few food selections. Because a vending machine can present a consumer with a wide array of choices, it can provide the client the food that he needs without walking or driving to another food joint. The wide selection makes a vending machine the perfect choice for a triumphant business, because you get to respond to the needs of virtually all types of customers.
If you plan on taking a business risk, then vending machines are the way to go. Not only do they require a small amount of your time and money, the returns can be impressive especially if they offer great varieties at strategic locations.
This guest post was submitted by Victor McNamara who works at Vending World. Vending World is a leading distributor of used vending machines. They have been selling vending machines since 1968 and can fill almost all of your general vending machine needs.