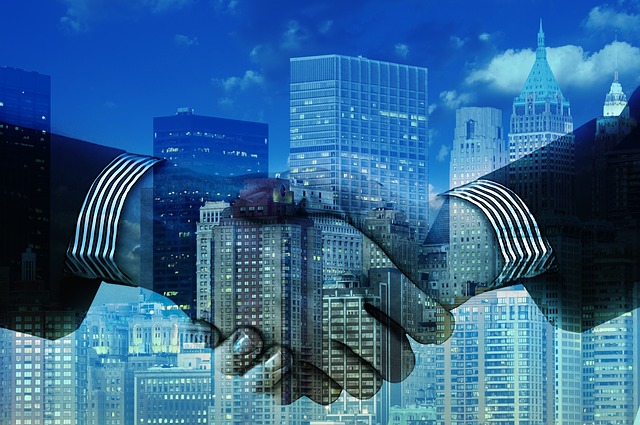 Credit: Pixabay
Ever heard the term fake it till you make it? This applies well to businesses. When you start up a small business, you're going to have a hard time getting recognized and building your name. If it looks like you haven't been operating for long, people might underestimate you. Clients and customers are much more likely to turn to large competitors rather than small companies.
That's why it's important to give your small business the appearance of a big one. This doesn't involve lying about your business- you just have to take steps to improve your professional image. If your small business has the same kind of traits as a major corporation, people will think you've been around for much longer. Customers will swarm to you for your well-structured image, and you can land major clients.
A bigger looking company will attract more business. Greater profit leads to expansion, so it will soon become as significant as you've made it appear. In other words, you can successfully fake it till you make it. Here are some bright and successful strategies for giving your small business a big image.
Make A Professional Website
In today's digital age, your website is the first thing customers and clients will judge you on. Statistics show that a whopping 75% of users judge a company's credibility based on their website. An excellent looking and well-functioning website will make your business appear modern and innovative.
Arguably, your company's digital appearance is more important than its physical appearance now. Content management systems like ModX make it easy to create a professional-looking site. An attractive alternative is to hire a professional web developer to tailor a site to your needs. They can also ensure your website works well on browsers and smartphones, allowing you to reach more people.
Use Fulfillment Services
If your small business deals in the manufacturing or sales of goods, you probably have to find a lot of storage space. If you want your business to grow, you can't store all your stock around the house. At the same time, storage facilities can be costly.
That's why a lot of businesses turn to fulfillment companies. Fulfillment services such as Red Stag Fulfillment don't just store stock for you, they also pick, pack, and ship orders. Leaving your shipping and handling to the experts saves you a lot of time and ensures customer satisfaction. Your business will instantly seem bigger with the help of externally sourced warehouses.
Cultivate A Social Media Following
One thing all the great businesses have in common in a buzzing social media presence. Nowadays, people visit their social networking accounts every day. Often the first thing people will see in the morning is what shows up in their feeds, so getting your business on social media can help build your name up.
Facebook is the biggest social media network and the best place to start for building your company's presence. Twitter is also huge for businesses, as small posts can reach a massive audience. Instagram is big for pictures, whereas LinkedIn is useful for professional purposes.
Big brands post entertaining content for their followers. This often gets shared to even more people. Many companies also post competitions and sales promotions on social networks. Using your social media accounts in creative ways like this can build up your followers. The number of followers you have is often tied to how successful your business is in the eyes of potential customers.
Build A Brand Name
Major worldwide companies often start as modestly sized businesses. One of the significant ways they push forward is by building their brand. The first step to this is creating a catchy business name. For instance, a small business called Blue Ribbon Sports eventually found worldwide success as Nike.
Companies usually trademark their titles in order to start building a brand name. Things like logos and commercial materials also add to a company's image and reputation. Taking steps to brand your small business can make it look like a big time corporation.
Circulate Content
Creating engaging content can stir up some recognition to your business. Writing creative blogs for your company site is a good way to start this. Things like exciting news, infographics, top tens, and tutorials can grab a lot of people's attention. Content often gets shared through email and social media, so posting more items has the potential to draw in more people. You should also write content for external blogs. Blogs often take contributions from experts, and can link to your business in the author's description.
If you run an I.T. company, you could write for technology blogs. Entrepreneurial blogs often take content from small business owners. Like with many other operations, you can hire professional writing services to create content for your company.
If your content is seen in more places, it will give the impression you're a large business. Also, writing articles on your sector can show your expertise, proving to potential customers or clients that you know your stuff.
Get A Virtual Address
If you're running a business from home, using your address won't look very professional. For instance, someone offering law consultancy from a bungalow isn't going to attract big clients. A professional looking address looks much more appealing, even if it isn't really where you're operating from.
That's why some businesses use virtual offices. Virtual office services provide you with an address in a business location to receive mail to. They can sort and forward your mail. Some even offer meeting rooms to use. Some small businesses make themselves appear even larger with multiple virtual business addresses.
Register A Business Number
Like with your address, having a home phone number for your business shows you're a small business. This can put people off, so it's worth registering a separate number for your business.
A lot of small businesses use 0800 numbers for a more professional image. You can have an automated message which redirects callers to you. This will make you look like an important and busy company. There are also services for VoIP numbers so that you can get calls to your computer as well as your phone.