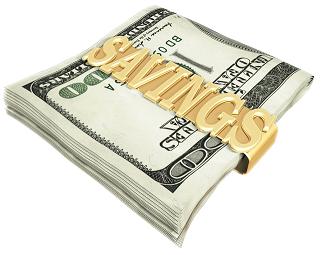 Now that I have graduated from college, it is time for me to start saving my money and income a little better than I had been during school. While a student, I was not really paying attention to how much I was spending and how much I was putting on my credit cards. So, now that the reality has set in that I need to watch my money, I have decided to set up some different "accounts" within my savings account.
Basically, as I deposit money into my general savings account, I am going to divide it up in a spreadsheet with how much I want to put towards each different "account" or expense.
As of right now, I have decided to put money towards the following expenses:
Rent – As many of you know, moving into an apartment right out of college and not being able to live at home can be a really big expense, especially if you live in a highly populated and growing area such as the DMV (D.C., Maryland, Virginia). Being from outside of Baltimore, and just above Washington D.C., rent is expensive! A two bedroom apartment will cost you easily $1,200 or more. Lucky for me, I am able to live at home with my parents and save my money up, before having to make a big commitment to paying rent. I will be living at home for at least the next 5 months, so I will have an opportunity to save at least $1,000-$1,500 into this account before the possibility comes up to move in with my Fiancé.
Honeymoon – I had mentioned before that I got engaged in January of this year, and we have been starting to plan the wedding and work out the different details – reception site, catering, etc etc etc. But, one of the main things that the Groom is responsible for covering is the Honeymoon. We don't know exactly where we are going to be going, but it is going to be tropical and warm that is for sure! I have been looking at all inclusive resorts such as a Sandals resort, but also want to keep it open enough where we will be able to get out and take some different adventures on our own such as hiking or ziplining through the trees.
Car expenses – Owning a car, no matter what kind or how old, is expensive. Besides the rising cost of gas, being prepared for unexpected expenses such as repairs, emergencies, and regular maintenance is extremely important. I do not want to get caught with a bill for say $300 worth of repairs and have to take that money from a different savings account.
Vacation/Travel – This travel account is different from the Honeymoon account because I want to be able to have the freedom to travel when I want and make it out to many different cool places – with the only hold back being my full time job. So, when I have the vacation time available, I want to be able to travel and not have to worry about how much we are spending on the trip. Most of my blogging income will be put into this account

J

Wedding – This account will be for miscellaneous wedding expenses. While my Fiancé's parents are paying for most of the wedding, we are still going to have some of the bills to pay for. So, I want to be prepared to have enough money saved up to be able to cover some of those things. They will include flowers (my responsibility anyway), covering the costs of inviting extra people if we want, and also gifts for the groomsmen.

Gifts/Presents – This is just going to be a miscellaneous account for any gifts or presents that I would need to purchase for different holidays or other occasions.
I know that over the next 2 months, I will not be able to save as much money as I would like into these accounts because I will not have started my full time job yet, but I will be able to save some money into them. However, come the beginning of July when I will have been working at my full time job for a week or so, I will be able to start figuring out how much I will be able to continually put into each account when each paycheck comes.
How am I going to be saving the money?
Most of the expense accounts I will transfer the money from my checking account into my ING account so that I can earn better interest on the money rather than in a normal bank savings account. Yet, some of the money I will just keep in my normal savings account and keep it divided by using the Excel spreadsheet that I am going to develop. This will most likely be the car expense account as well as the gift/presents account. The only reason is that having the money in my bank savings account is quicker to transfer into my checking account then with ING.
Now that school is letting out, how are you going to be saving your money and what for? For those student entrepreneurs out there, the summer is the best time to A) make moves to get your business rolling, B) find a full time or part time job to make you more money on top of your business, and C) save your money as much as possible to be able to fund your business expenses throughout the rest of the year.