Monday morning, it's raining, 7 a.m. rolls around, and you'd rather roll over. But playing sick and taking a day off just isn't a possibility – you've got bills to pay, (perhaps) mouths to feed, (definitely) that once-in-a-lifetime holiday to plan. So your options are to take that shower and head to the office/site/wherever to clock in or…what are your other options?
Many people think of giving the thumbs down to the job, or the job type, they have known since they were able to work. We hear tales, see the websites, cast our eyes on the offers of untold millions one could make by quitting their job and dedicating themselves to the world of online…stuff.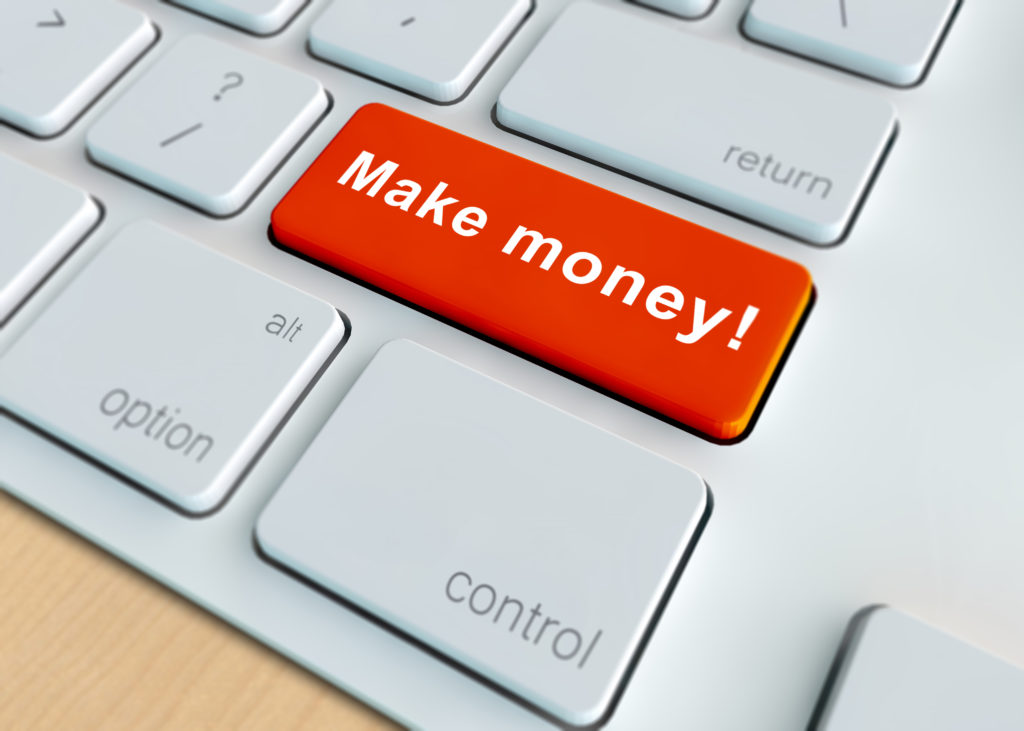 The fact is, that's as far as most of us get. There's too much risk, and we really don't have much of a clue what this online stuff is we're supposed to make money doing. We hear more tales of people getting scammed online than making a living. So what do those people know or what skills do they have that they are able to earn money online? Below are the top five skills that you need to have to start earning money online.
Touch Typing
No, really. While it may suit you to be in the office hunting and pecking – it's gotten you to this point, hasn't it – the fact remains that pretty much everything to do with online work requires both speed and accuracy with a keyboard. No joke. One of the most available jobs available online, for instance, is copywriting. It doesn't require knowledge of HTML, Java etc., only a keyboard and the ability to think/type quickly. Even though your index fingers may know where ASDF are, the fact is your typing speed is pretty much laughable in comparison to an amateur touch typist. As with most things, tutorials are readily available online. The best way to start the process is to see what typing skills you already possess. You can take an online typing speed test. Be prepared to be bored, but to see rapid improvement – you can probably get to the speed you're used to typing with two fingers in about five days if you're dedicated.
Patience, assiduity
You need to be prepared for repetitive actions. Whether you're trying to slim down your time at work, or really make a go of not working the normal 9-5 at all, the fact remains many things you're going to run into online are a bit soul-destroying in their repetitiveness. Take online surveys, for example – the pay isn't great (on average about £2.40 an hour), but if you consider you can make a little extra cash while in your pajamas, that rate doesn't sound abysmal. When we're learning how to do things, we're always going to run into a bit of the "why me?". Push through this and you may just end up learning something useful. This is just as true with regard to learning CSS as it is when learning how to hit a jumpshot. Follow-through is everything.
Seriousness
Yeah, it's an online job. Notice the former sentence still has the word "job" in it. If you're reading this, you're among the millions of individuals who'd like to split from the drudge and start working in your underpants. If you're working for an online company, that means you have to put the time and work in. The hours are more likely just more flexible (and without a commute) than regular job-type job jobs. Be a professional – answer your emails with competence (correct grammar/spelling helps a great deal as well), log in regularly and you'll see whatever business you get stuck in moving forward instead of evaporating.
Self presentation
Be prepared to provide examples of your work. It can be best samples of your works, a portfolio, reviews of your happy clients and so on. This is especially true with regard to online writing/blogging/copywriting/design. This doesn't mean you have to have hundreds of documents tucked away in the cloud somewhere – this would actually be overkill for most prospective employers – it just means you should have a couple documents with college-level style and prose available to submit when someone returns fire with interest. If you're looking for IT work (and I feel for you if you are), make sure you've got a couple projects in your back pocket that you've worked on.
Vigilance
You're checking out a website, article, policy piece or whatever else. Just as you're starting to see the value of the author's point of view, a massive typo ruins your rhythm and your apposite respect for their work. Do that last double check before sending any online resumes/CV's (you should be doing this anyway) – if you misspell the company's name, it's most likely all over before it began. The value of a little fact-checking when planning your attack for online work is worth its weight in gold as well.
Sound Similar?
In closing, I'm guessing you're starting to get the idea that working online is, well, a bit like working in an office. You have to put in the time, do your research and really be prepared to outshine the other millions who are planning to do the same thing. Rest assured, however, that most of those guys and gals never get past the part where effort is involved – reminds them too much of real' work, save the fact you'll actually be able to carry your work wherever you go. In your underpants.
Ready to go for it? Take a look at some of the other articles on Dorm Room Biz for some great business ideas you can start from college or from home.
My name is Adam Fort, I'm an education strategist at Ratatype.com. This project helps children and adults to learn touch typing via an online typing test and lessons. I am in charge of developing the proper typing lessons and exercise for typists who want to improve their typing speed. I also have a commercial pilot's licence which I'm proud of.