Sorry for the lack of posting over the weekend, I was in West Virginia for one of the largest kayaking and white water festivals called Gauley Fest. It was a great weekend filled with camping out, checking out different outdoor gear retailers, music, and just being in the outdoors.
The cool thing about it was that I found out how much it cost to have a 10 x 10 booth set up at the festival to sell stuff (say kayaking gear or other outdoor equipment). Now that I know the price is really reasonable, I am considering signing up for a booth for next years festival to sell different camping and outdoor equipment. I just need to figure out what my breakeven point will be and also expand my product line some more before then.
All in all, it was a great weekend just hanging out. More posting to come as I have a few different ones in the works and so does Bobby.
Keep rockin' your entrepreneurial dreams.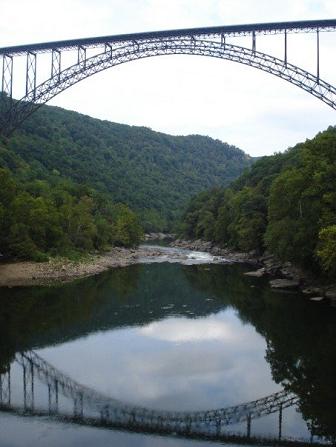 New River Gorge Bridge