In the age of the internet, businesses have recognized how inbound marketing can have advantages over the traditional marketing methods. It is proven to be cheaper, with inbound leads costing 61% less per lead than outbound leads. Inbound marketing tools are also proven to get results, with 92% of the companies that make multiple posts in their blogs getting customers.
Like every tool that works, inbound marketing can only be successful if planned and executed right. For every successful inbound marketing campaign, there are key characteristics that contribute to getting favorable results. As model for businesses that plan on using inbound marketing, we have determined the keynotes that describe a successful inbound marketing venture.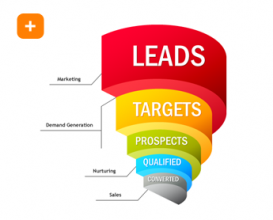 Successful inbound marketing has:
A good knowledge of your target audience. Before you can entice customers to flock around your business, you need to know who they are first. Analyze your current market for common characteristics that might have urged them to do business with you. For example, you have discovered that a significant percentage of your customers are working mothers. You can create a specific content that addresses the issues many working mothers are all too familiar with. Whichever group your product caters to, you have to match your content to what is appealing to that demographic. Point out why they should be interested and highlight what they benefits they can get from reading your content.
A clear desired action from your customers. With the knowledge of what type of people your business caters to, you should set what you want your target audience need to do. A successful inbound marketing campaign uses call to actions that are specific and customer-centric. The key here is to stand out among related websites that use generic call to actions such as any simple variations of submit, subscribe or sign up. Good inbound marketing is receptive to the fact that customers want something and uses that in a short but value-laden call to actions. If the customer knows that his participation will get him something he desires, he will respond to your call to action.
Bold, viral strategies. The use of bold, viral strategies can skyrocket your success in a very short period. The challenge for most companies is that they can be cautious with viral campaigns as they fear it might misrepresent what they are about. The thing about a viral campaign is that even if it doesn't describe what your product or company is about, as long as it sticks to people's minds in a positive way, you can expect a huge number of people to be receptive.
Intelligent use of existing social networks. Given that you know your target market, it is wise to use your existing social networks and their marketing features to get more audience and keep the ones you have interested.
Facebook has a very useful feature called Custom Audiences that marketers can use to show their page to their existing customers by using customer details such as emails. If you deal directly with customers, Facebook is the best social network for you, while business to business companies find it more effective to use LinkedIn.
For all sorts of social networks, updating people with your latest products, services and events keeps people interested and engaged while attracting new fans.
Routine analysis of your inbound marketing success. Businesses that are proficient in inbound marketing has scheduled checks on their performance. This is a necessary part of a successful inbound marketing campaign because through tracking your performance's results, you can make adjustments on your strategies. If you noticed a dip in performance because of a changed metric, it's easier to improve that specific metric than just blindly changing strategies in hopes of a positive result.
With keynotes such as these are present in your inbound marketing Arizona campaign, it should promise success in the long run. It can be a challenge especially for startups but with its lower cost and proven results, it's definitely worth trying instead of sticking to traditional marketing methods.
Author Bio: – Sunny Popali is SEO Director at http://tempocreative.com. Tempo Creative is an Arizona Inbound Marketing firm that has served over 700 clients since 2001. Tempo's team specializes in digital and internet marketing services including web design, SEO, social media and strategy.