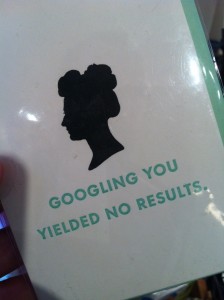 Have you Googled yourself lately? Go ahead, type your name into the search engine (be sure to enclose your name in quotation marks to obtain specific results). Do you like what you see? Do you see anything besides your Facebook or Twitter page and the standard white pages entries? If not, then you could be said to have a weak online presence.
Many business experts believe that an online presence is as important for an entrepreneur as a resume or business card. Potential customers, recruiters and business associates will probably check out your expertise and credentials by searching for you online. If they don't find anything that creates a favorable impression, they just may pass you over.
If you are an entrepreneur and you're not taking advantage of online branding, you're missing a huge opportunity to make connections and promote yourself. Here are three tips on how to ensure that Google yields professional results when someone searches for you or for phrases that are related to your industry:
Beef up your LinkedIn profile.
As of January 2013, LinkedIn claimed 200 million global members. Don't let yourself be lost in the crowd on this professional networking site. LinkedIn uses a sophisticated search algorithm to determine how to rank search results for professionals. You can stack the search deck in your favor by filling out your profile completely and using keywords that are specific to your industry wherever possible.
To determine what these keywords should be, think about what a potential customer or employer would type into the LinkedIn search field. LinkedIn search is said to also favor members with larger networks, so spend some time expanding your network with quality industry connections.
Become a blogger.
Blogging is a great way to establish expertise in your field and further your personal brand. Attract a readership by focusing on an interesting angle and creating posts that reflect both your knowledge and your personality. Sprinkle industry keywords throughout your posts to help your Google ranking. Attract readers to your blog by adding high-quality posts on a regular basis, using attention-grabbing titles for your posts and promoting your blog on social networks like LinkedIn, Google+, Twitter and Facebook.
Create a personal website.
You can do this quickly and easily with services like Flavors.me or About.me. Both of these free services, which have been around since 2009, allow you to create a personal website using personal content from your social media content.
You can link your website to your content on Blogger, WordPress, YouTube, Flickr, Etsy, Facebook, Twitter and a variety of other social media websites. For $20 per year, you can sign up for the premium version of Flavors.me and have access to real-time statistics about traffic to your site, a mobile version of your site and a custom domain name.
—
Once you have a strategy in place for boosting your online presence, get into the habit of Googling yourself and your products or services on a regular basis, at least once a month. Focus on the first page of results since this is what the average searcher will see when they Google your name. This is the simplest and yet the most important brand management task. If you don't like what you see, then it's time build or scrub your online image!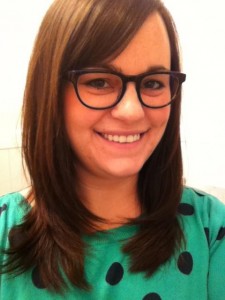 Erica Moss is the community manager for Georgetown University's online nursing masters programs, offering one of the nation's leading nurse educator programs. She enjoys blogging, TV, pop culture and tweeting@ericajmoss.